On this day in 1778, The Continental Congress adopted the first budget of the United States. Needless to say - it was tiny, manageable and balanced.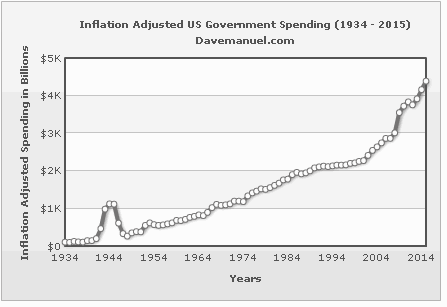 http://www.davemanuel.com/2010/06/19/an-incomplete-history-of-us-government-spending/
______________________________________________________________________
On this day in 1952, The United States bans screen star
Charlie Chaplin
from re-entering the country after a trip to England.
Born in England, but one of the most influential stars of the American silent film era and a co-founder of the United Artists film studio along with Mary Pickford, Douglas Fairbanks and D. W. Griffith, Chaplin was constantly accused of "un-American" activities and harassed by the J. Edgar Hoover and the FBI. When Chaplin left the US for the for the London premiere of of his movie Limelight he learned that his re-entry permit had been revoked. He would settle in Switzerland and never return to the United States.
Six of Chaplin's films are now in the National Film Registry, he has a star on Hollywood's Walk of Fame and received academy awards in 1972 and 1973 when the political fervor had died down. Chaplin would pass away in 1977 in Switzerland.
______________________________________________________________________
and last but not least -
Today is International Talk like a Pirate Day
No idea what they is? Avast ye to this webpage:
Want to check out events for ITLAPD in your area? According to the founders facebook page:
The Webwench (who could use a stiff drink about now) says: If ye want to check the GooglyMapThing today, use the direct link instead o' hittin' our Website. We love ye all, but yer hits be comin' so fast & furious that she can't get a connection to post the updates floodin' her mailbox!
The Historical Inebriant: The Pirate's Kiss
Ingredients:
Jigger and a half of British Navy Rum
Jigger of Rose's Lime
Teeny tiny drop of Angostura Bitters
5 oz Schweppes Tonic
Two Ice Cubes
Put it all in a tumbler big enough to hold everything. Suck it up - it'll put a pucker on yer face, ready fer the kissin'!